Overview
With this advanced setting section, you can change your site's Search Engine Optimization (SEO) settings by adding a site title, meta description, or meta keywords.
What is SEO?
Search engine optimization (SEO) is the process of improving the visibility of a Website or a Web Page in a search engine's un-paid search results. Sometimes this is called "natural" or "organic" traffic. The better your site's SEO, the more likely it is to rank well in search results.
Guide
Editing your SEO settings

Click Settings on the left menu and then click SEO. You can change the site title, description and meta keywords.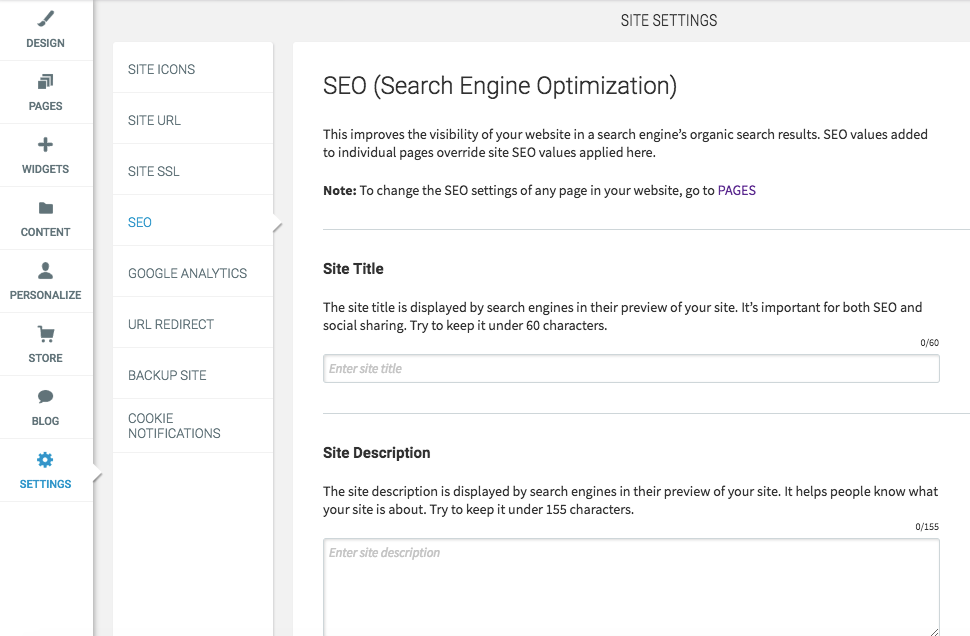 Site Title

Title tags are the most important tag for your site's SEO. Like the title of a chapter in a book, your title tag tells people and search engines what your page is about.
Your title will appear in the title bar of your web browser and also describes your Site in the search engine results: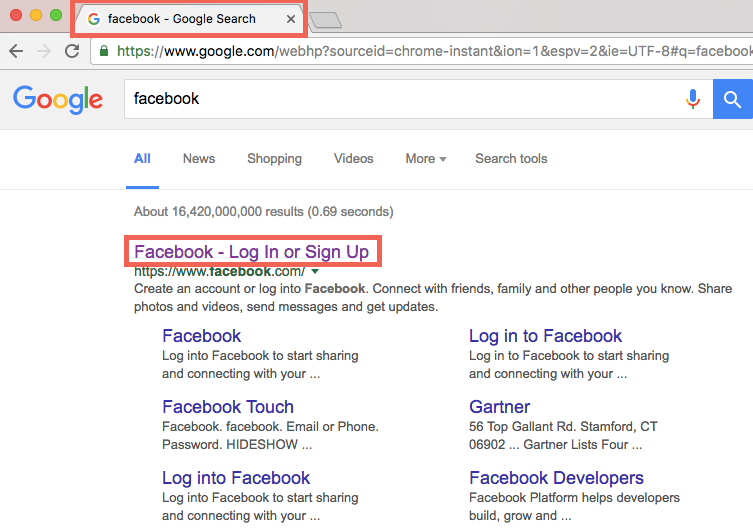 The title tag should contain important keywords to help search engines determine what your page is about. Also, real people will be reading your Site's title when deciding whether or not to click on a search result, so make the title people-friendly.
Site Description

Your Site description is not important to search engine rankings, but is very important for compelling users to click-through to your Site. The description appears underneath your link in search engine results: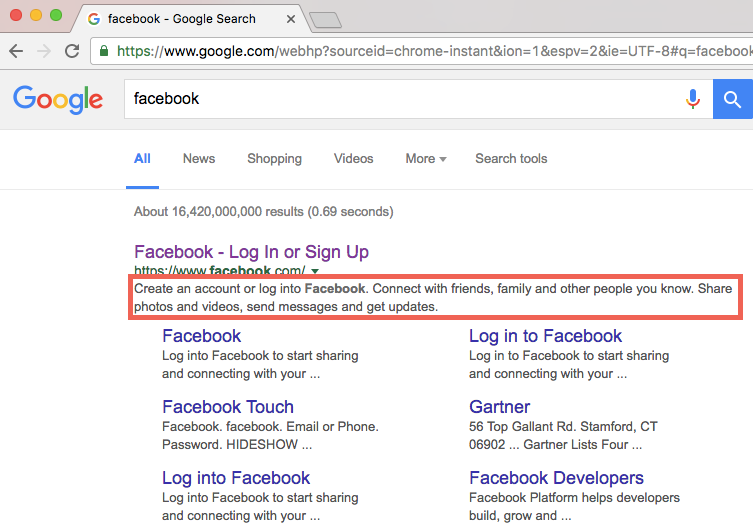 The meta description is your opportunity to advertise content to searchers and to let them know exactly whether your page contains the information they're looking for. Create a concise and compelling description that a searcher will want to click.
Site Meta Keywords

The major search engines do not use meta keywords to determine your site's ranking. In fact, on Bing.com, your site can be penalized for having overly "spammy" keywords. However, some smaller free directories and search engines may still use them to help categorize Sites. The choice of whether or not to include keywords is up to you.
Considerations
Enter Titles and Descriptions on a Page Level
It's a best practice for each page of your site to have a unique title and description. For this reason, we recommend entering your page title and description individually in the Page Settings menu.
Branding and Keywords

When using search engine optimization (SEO), branding is extremely important. Use keywords and certain phrases help your search engine ranking. Using similar keywords and language on each page also helps to enhance SEO. Remember, the better SEO on a Website, the more visitors the Website will receive.
Meta Keywords

Meta Keywords are not important when setting up your SEO. In the past, meta keywords were used excessively in search engine ranking. However, keywords are now used to detect spam sites. When focusing on SEO, focus on the title, description, and urls for both your Site and pages.